Psychotherapy for Those in the Arts: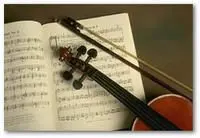 "The creation of something new is not accomplished by the intellect but by the play instinct acting from inner necessity. The creative mind plays with the object it loves."

~ Carl G. Jung, MD



I also have special expertise in providing therapy for those engaged in the performing, literary, visual, and media arts.

People engaged in creative work or careers connected with the arts often face unique pressures and concerns in both their personal and professional lives. Sometimes inspiration can be elusive. Psychotherapy can be of immense value in helping you to work through creative blocks and artistic challenges.
Artistic individuals often have enhanced awareness of the subconscious mind, which contributes greatly to originality and creativity. At the same time, this increased consciousness can also generate increased anxiety, depression, and difficulty handling one's emotional life. Sometimes, related problems emerge such as a disordered relationship to food, body image, excessive dependence on the validation of others, or excessive use of alcohol or drugs.

I believe that when things begin to feel out of balance, it is important to seek out help. It is easy to be consumed by your work, and to neglect your own 'self' without even realizing it.

It is essential to learn positive ways to care for your mind, body, and soul. Your passion for your work needs to be sustained by an equal commitment to your own health and well-being.

Psychotherapy is a powerful tool for learning to find your balance and discover what parts of you are calling for healing and growth.

Please contact me to discuss your concerns and how I may be of help to you.