Rates for Evaluation and Treatment
:


My standard fee is $175.00 for a full 60-minute session - one full hour.

For individuals wishing to come to therapy more than once a week, I offer a 25% discount.


Sliding Scale - Reduced Fee Policy:


Reduced fees may be offered based upon your individual needs and circumstances. I always reserve a certain number of therapy slots for reduced fee patients. If you cannot afford my standard fee, please ask me about reduced fee arrangements.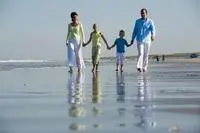 Questions about Insurance:
My practice is private-pay; I am not on contract with any insurance companies. However, your treatment may be covered in part by your health insurance or employee benefit plan. Please check your coverage carefully by asking the following questions:
Do I have mental health insurance benefits?
Does my insurance plan reimburse for Out-Of-Network providers?
What is my deductible and has it been met?
How many sessions per year does my health insurance cover?
What is the coverage amount per therapy session?
Is approval required from my primary care physician?


Questions?
Please feel free to contact me for further information.