I am an experienced psychotherapist and have been in private practice in the Pasadena area for 30+ years.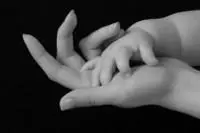 I was born and raised in Southern California by parents who immigrated to the United States. While living in Europe as a teenager, I was fortunate to be able to live in and experience an entirely different culture. I am grateful that I was able to study and travel in other countries.

I believe that my being a child of an immigrant family, in addition to living overseas, has expanded my awareness of the similarities and differences among different world cultures.

As a therapist, I bring into my work this appreciation and respect for how our cultural and ethnic backgrounds help to shape who we are as human beings.


My Education and Professional Studies:

Interpersonal Neurobiology Study Group, Pasadena, 2012 - 2015

Institute of Contemporary Psychoanalysis, Los Angeles
Psychoanalytic Psychotherapy Training Program, 2002 - 2005

University of Southern California, Masters degree, 1980

University of California, Los Angeles, Bachelors degree, 1977


Professional Licensure:

California Board of Behavioral Science Examiners
License # LCS 10957


Professional Affiliations:

San Gabriel Valley Psychological Association

Global Association for Interpersonal Neurobiology

National Association of Social Workers

Eating Disorders Referral & Information Center






Should you have any questions about my professional training or background, please feel free to ask.